---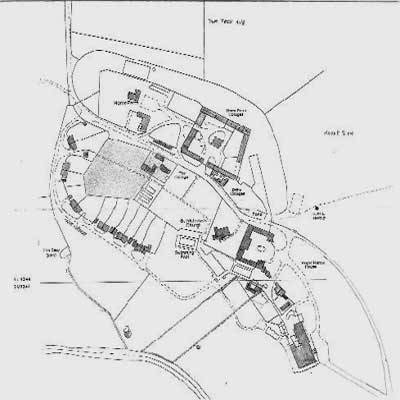 Intro
This Web-Site Map.
Policy statement.
Disclaimer
Wildlife
Management
Maps
Arial Views 1999
Arial Views 2004
Area Map ????
Area Map 1995
Area Map 1997
Land Registry boundaries
Building Locations
Sewage Drainage System
Church Pond surface water culverts to ?
Buried foundations remains ?
History
A Potted History
Settlement Names
List of Owners
Heroes & traitors
Midleton Era
The Final Days
Peper Harow House
????- Medieval Mansion
1762-1943 Midleton Era
1765 ReBuilt by Sir William Chambers
..1843 Porch added
..1913 Top Floor added
1943 Canadian Ordenance Corps HQ
1944 Auction, Outlying properties sold
1950 As Park House School
199? Fire Destroy's top floor
1995 Adjacent properties sold
1997-2000 Re-developed into 9 Appts.
Houses
The Carriage House
Laundry Cottage
Dairy Cottage
Old Cedars
Park Avenue
The Cottage
Eashing Lodge
Farnham Lodge
Charcoal Lodge
Church
Vicar...
St Nicholas Church
Lych Gate
Spiritual
Cistercian Presence
Oxenford Grange
Norman Original
1826 Tower added
1844 Rebuilt by Pugin
Old Yew tree
Churches Heritage Trust
Services
Farm
Farm House
Farm Yard
Farm Cottages
Granary
Tower
Bothy
Follies
Architectural Follies
Pugin Arches by Church
Tulip Gates
Well House
Carriage Pond
The Stew Pond
The Bath house
The Boat house ruin
Ley Line Post
The Nymph Pool
The Ice House
Norney Farm Lime Kiln
Tank Stand
Gun Emplacements
Pill Boxes
Horticultural Heritage
Horticultural Heritage
Capability Brown
Gertrude Jekyll
Survey of Notable Trees 2000
Tree Map
Other trees
New Planting
River Wey
Route
Fishing Club
Fishing Rights
Fishing Licences
Environment Agency
River Hazards
Somerset Bridge
Deer Bridge
New Weir
Mooring Stage
Boat House
Sewage Treatment Works.
Oxenford Bridge
Water Discharges into.
Footpath
Route
Millenium 2000 Seat
Oxenford
Augustus Welby Pugin
Potted History
Church Report 1590
Oxenford Gatehouse
Oxenford Barn
Bonville Spring
Oxenford Bridge
The Hydraulic Ram
Water Pump Base
Pugin.com
Sports
Point-to-Point Races-May Day
Peper Harow Cricket Club - 1727
Greenways Farm Riding Stables at Eashing
Fishing on the Wey (licence & rights required)
Hurtmore Golf Club
Hot Air Balloons
Developments
Houses for Sale
Office space to Let
Building Works - In Progress or Planned
Links
---